bUMA RecordZ is a project studio with all the right tools for modern-day productions. I enjoy producing musicians/bands and also offer online mixing.
Here is some of what I use in the studio: Mac Pro 5,1, Lynx Aurora 8, Apogee Quartet, AVID Eleven Rack, Universal Audio LA-610 Mk II, Pro Tools ULTIMATE 2019.6.0, Cubase Pro 10, Logic Pro X 10.4.1, Neumann M 147, Neumann KH 310, Dynaudio BM5 mk III, KRK 10s, Euphonix MC Control, Beyerdynamic DT 770, Gibson Les Paul Junior, Fender Standard Stratocaster, Ibanez JS100, Ibanez RG6003, Bugera T5, Marshall 412
Please check out my work below.
---
Artist: Düşdünya
Single: Sis
Özgür Tekin – Vocals
Güvenç Kaplan – Drums, Recording, Editing, Mix
Barış Koşbay – Bass
Burak Koşbay – Guitar
Hamid Nejatemin – Guitar
Bora Uslusoy: Stem Mastering
Release Date: 2019
Artist: Bora Uslusoy
Single: Her Şey Yolunda
Bora Uslusoy: Vocals, Guitars, Bass, Drums Programming, Recording, Editing, Mix, Mastering
Release Date: 2018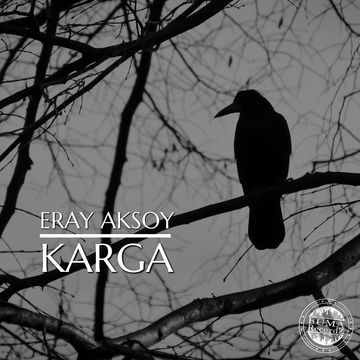 Artist: Eray Aksoy
Single: Karga
Eray Aksoy: Vocals, Bass, Programming
Bora Uslusoy: Guitars, Producer, Recording, Editing, Mix, Mastering
Release Date: 2018
Artist: Uğur Dayal
Single: Gelino
Uğur Dayal: Vocals
Ulaş Yaramış: Guitars
Bora Uslusoy: Producer, Recording, Editing, Mix, Mastering
Release Date: 2016
Band: Aqua Talk
Album: Whatever Tickles Your Mind
Bugay Akyuz: Vocals, Bass
Sarp Ogun: Guitars, Keyboards
Berkay Koksal: Drums
Bora Uslusoy: Recording, Editing, Mixing, Mastering
Producer: Aqua Talk
Release Date: 2016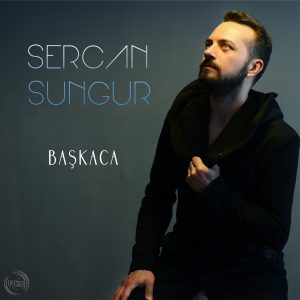 Artist: Sercan Sungur
Single: Başkaca
Sercan Sungur: Vocals
Nurkan Renda: Acoustic/Electric/Bass Guitars, Piano, Backing Vocals, Producer
Alen Konakoğlu: Drums, Mixing
Mastering: Steve Corrao (Sage Audio Nashville Studio)
Release Date: 2016
Artist: Ertan Yücel
Single: End of Probis

Ertan Yücel: Acoustic Guitars, Programming, Mixing, Mastering
Release Date: 2016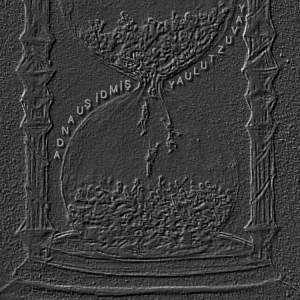 Artist: Yavuz Tuluay
Single: Şimdi Şu Anda
Vocals: Yavuz Tuluay
Guitars: Murat Erdur, Erdal Yılmaz, Barış Yerli
Bass: Uğur Kurucan
Drums: Emre Seyhan
Editing, Mixing, Mastering: Bora Uslusoy
Release Date: 2015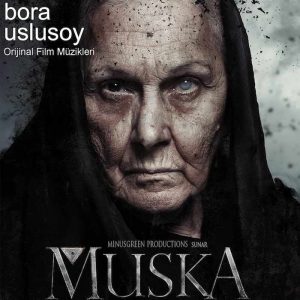 Artist: Bora Uslusoy
Album: Muska (Original Motion Picture Soundtrack)

Bora Uslusoy: Composer, Producer, Mixing, Mastering
Release Date: 2015
Band: The Platoniks
Single: Yeniden

Furkan Gündoğan: Vocals
Mehmet Reha Bayar: Guitars
Cemil Erdem: Bass
Korcan Hacıhasanoğlu: Drums
Bora Uslusoy:Producer, Recording, Editing, Mixing, Mastering
Release Date: 2015
Artist: Eser Karaca
Album: Microbite

Eser Karaca: Composer, Producer, Mixing, Mastering
Release Date: 2015
Artist: Yavuz Tuluay
Single: Hepsi Kimde

Vocals: Yavuz Tuluay
Guitars: Murat Erdur, Erdal Yılmaz
Bass: Uğur Kurucan
Drums: Emre Seyhan
Edit, Mix, Mastering: Bora Uslusoy
Release Date: 2014
Artist: Karataylan
Single: Kızıl Dolunay

Karataylan: Vocals, Guitars, Programming, Mixing, Mastering
Release Date: 2014
Artist: Bora Uslusoy
Single: Muska

Bora Uslusoy: Vocals, Guitars, Bass, Recording, Editing, Mixing, Mastering, Producer
Gökçe Dayanç: Drums
Release Date: 2014
Artist: Berkant Merdivan
Single: Vorteks

Lyrics, Recording, Editing, Mixing: Berkant Merdivan
Music: Berkant Merdivan Kadir Süzgün
Mastering: Bora Uslusoy
Release Date: 2014
Artists: Andres Rodrigo Lopez, Hyun Sook Tekin, Ece Karşal
Album: Trio'le

Flute: Ece Karşal
Cello: Andres Rodrigo Lopez
Piano: Hyun Sook Tekin
Release Date: 2014
Band: Klost
Album: Klost
Koner Memili: Vocals, Guitars
Cihangir Aslan: Guitars
Toygar Ersoy: Bass
Hakan Kılıçoğlu: Drums
Bora Uslusoy: Producer
Mert Medeni: Recording, Editing, Mixing
İlter Kalkancı: Mastering
Release Date: 2014
Artist: Tanju Oçar
Album: Live Project

Tanju Oçar: Guitars, Recording, Mixing, Mastering
Release Date: 2014
Artist: Safa Yeprem
Album: Tebdil-i Mekan

Safa Yeprem: Guitars, Producer
Aras Tüysüz, Serkan Ayman: Recording, Editing, Mixing, Mastering
Release Date: 2014
Artist: Eser Karaca
Album: Rhythm

Eser Karaca: Composer, Producer, Mixing, Mastering
Release Date: 2004
Artist: Eser Karaca
Album: Cosmic Microwave Background

Eser Karaca: Composer, Producer, Mixing, Mastering
Release Date: 2012
Band: Artı Doksan
Album: Discopunk

Tuncay Kalelioğlu: Vocals
Murat Çapraz: Guitars
Bora Uslusoy: Additional Guitars/Bass, Programming, Recording, Editing, Mixing, Producer
Mastering: Evren Göknar
Release Date: 2004
Artist: Bora Uslusoy
Album: Umutsuz Aşk

Bora Uslusoy: Vocals, Guitars
Savaş Yatmaz: Bass
Arda Algül: Keyboards
Berke Özgümüş: Drums
Serdar Öztop: Producer, Mixing, Mastering
Release Date: 2004