bUMA RecordZ is a project studio with all the right tools for modern-day productions. I enjoy producing musicians/bands and also offer online mixing.
Here is some of what I use in the studio: Mac Pro 5,1, Lynx Aurora 8, Digidesign C|24, Neumann KH 310, Pro Tools ULTIMATE 2019.12.0, Universal Audio LA-610 Mk II, AVID Eleven Rack, Cubase Pro 10.5, Logic Pro X 10.4.8, Neumann M 147, UAD-2 PCIe Solo, Avantone Pro Mixcubes, KRK 10s, Beyerdynamic DT 770, Gibson Les Paul Junior, Fender Standard Stratocaster, Ibanez JS100, Yamaha APX500III, Bugera T5, Marshall 412. I mix in the box and use numerous software plug-ins. If you are also a music software aficionado like me and would like to check out my plug-ins list, click here.
Please check out some of my work below.
---
Artist: Sercan Sungur
Single: Tavrı Narin
Sercan Sungur: Vocals
Drums: Soner Doğanca
Bora Uslusoy: Guitars, Producer, Recording, Editing, Mixing, Mastering
Release Date: 2020
---
Artist: Fermente
Single: Iste Olsun
K.Serdar Ay: Vocals, Acoustic/Electric Gitar
Savaş Birol: Bass
Barış Çetin: Drums
Barış Birol: Arranging
Gürkan Erken: Electric Guitar
Recording & Editing: K.Serdar Ay
Mixing & Mastering: Bora Uslusoy
Label: bUMA RecordZ
Release Date: 2020
---
Artist: Düşdünya
Single: Sis
Özgür Tekin – Vocals
Güvenç Kaplan – Drums, Recording, Editing, Mix
Barış Koşbay – Bass
Burak Koşbay – Guitar
Hamid Nejatemin – Guitar
Bora Uslusoy: Stem Mastering
Release Date: 2019
---
Artist: Bora Uslusoy
Single: Her Şey Yolunda
Bora Uslusoy: Vocals, Guitars, Bass, Drums Programming, Recording, Editing, Mix, Mastering
Release Date: 2018
---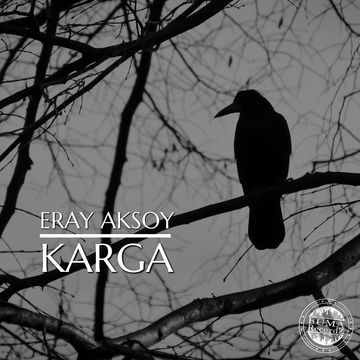 Artist: Eray Aksoy
Single: Karga
Eray Aksoy: Vocals, Bass, Programming
Bora Uslusoy: Guitars, Producer, Recording, Editing, Mix, Mastering
Release Date: 2018
---
Artist: Uğur Dayal
Single: Gelino
Uğur Dayal: Vocals
Ulaş Yaramış: Guitars
Bora Uslusoy: Producer, Recording, Editing, Mix, Mastering
Release Date: 2016
---
Artist: Aqua Talk
Album: Whatever Tickles Your Mind
Bugay Akyuz: Vocals, Bass
Sarp Ogun: Guitars, Keyboards
Berkay Koksal: Drums
Bora Uslusoy: Recording, Editing, Mixing, Mastering
Producer: Aqua Talk
Release Date: 2016
---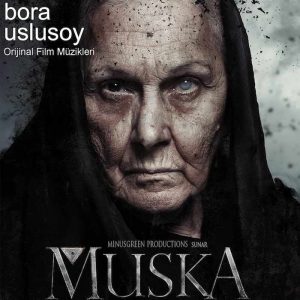 Artist: Bora Uslusoy
Album: Muska (Original Motion Picture Soundtrack)

Bora Uslusoy: Composer, Producer, Mixing, Mastering
Release Date: 2015
---
Artist: The Platoniks
Single: Yeniden
Furkan Gündoğan: Vocals
Mehmet Reha Bayar: Guitars
Cemil Erdem: Bass
Korcan Hacıhasanoğlu: Drums
Bora Uslusoy:Producer, Recording, Editing, Mixing, Mastering
Release Date: 2015
---
Artist: Bora Uslusoy
Single: Muska

Bora Uslusoy: Vocals, Guitars, Bass, Recording, Editing, Mixing, Mastering, Producer
Gökçe Dayanç: Drums
Release Date: 2014
---
Artist: Berkant Merdivan
Single: Vorteks

Lyrics, Recording, Editing, Mixing: Berkant Merdivan
Music: Berkant Merdivan Kadir Süzgün
Mastering: Bora Uslusoy
Release Date: 2014
---
Artist: Klost
Album: Klost
Koner Memili: Vocals, Guitars
Cihangir Aslan: Guitars
Toygar Ersoy: Bass
Hakan Kılıçoğlu: Drums
Bora Uslusoy: Producer
Mert Medeni: Recording, Editing, Mixing
İlter Kalkancı: Mastering
Release Date: 2014
---
Artist: Artı Doksan
Album: Discopunk

Tuncay Kalelioğlu: Vocals
Murat Çapraz: Guitars
Bora Uslusoy: Additional Guitars/Bass, Programming, Recording, Editing, Mixing, Producer
Mastering: Evren Göknar
Release Date: 2014
---
Artist: Bora Uslusoy
Album: Umutsuz Aşk

Bora Uslusoy: Vocals, Guitars
Savaş Yatmaz: Bass
Arda Algül: Keyboards
Berke Özgümüş: Drums
Serdar Öztop: Producer, Mixing, Mastering
Release Date: 2004